---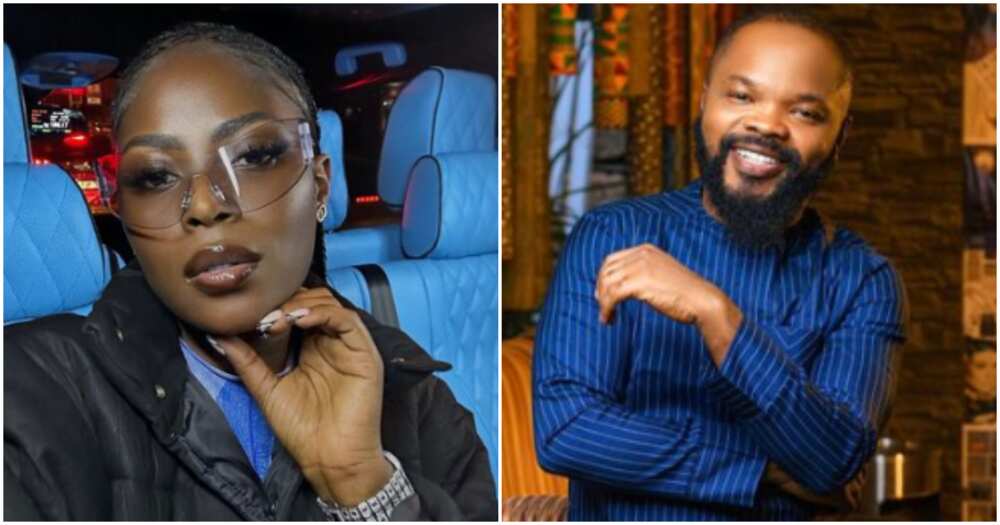 Abiri Oluwabusayo, commonly known as Khloe, a former BBNaija housemate, criticized Nedu, an on-air personality (OAP), on Tuesday for his recent misogyny toward BBNaija female housemates.
It was reported earlier this week that Nedu, in an interview with Big Brother Naija "Level Up" housemate Doyin, claimed that many ladies appear on the BBNaija reality TV show to sell "Kpekus" (Nigerian slang for female sex organ).
In response to the allegation, Khloe said in an Instagram comment on Angel's (another female ex- housemate's) page that Nedu's outburst explains why his ex-wife allegedly committed paternity fraud by having an extramarital affair, while urging him to heal from the trauma.
She said, "Angel leave that short thing !!! It's not our fault his wife gave him a B*stard, now I don't blame the woman cos who wants to have a child for a d*mb childish usel*ss lying ass talkative man … now, every woman living good is hawking pussy.
"They don't even see the pain and the struggle and some online peeps too will support rubbish' forgetting that they are women and want to succeed in life. Very senseless mentality.
"What any woman chooses to do to make ends meet, is no one business in as much as she did not steal from you or kill anyone. TF.
"That's how he came to lie about the hotel room, but dumb people can't even put 1 and 1 together to know that shit was framed up just to talk.
" I know someone like him, lie for no reason !!! Cook something up on the spot. So you enter the room and stand to watch who and who was fucking your friend and you came out to say it? Lmao .
" Na Mumu people wey like gossip and dumb like you will be deceived. Heal from your heartbreak and leave women alone, we didn't ask you to marry a cheating wife. Get the F short devil. All you do is speak ill of women."
---
Trending Now
You may also like